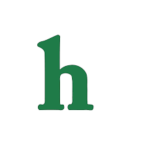 "Lost" was a show loved by millions, and pretty much just confused the rest of us, but are fans about to get a treat?
Is a 'Lost' TV reboot in the future?
According to "Lost" executive producer, Carlton Cuse, fans could be seeing the show back on television in the future.
"I think it's likely that at some point, ABC will want to reboot Lost because it's a valuable franchise, and there will be some young, bright writer or writers who will come up with a great idea that the network responds to, and that'll be great.
I do not begrudge ABC the opportunity to do something more with the franchise. But we told the story we wanted to tell, and I think there's kind of a wonderful sense of closure for us.
I feel like there's not a moment where I certainly say, 'Oh, hey, I wish we had told this story' or 'I regret that we didn't get to do this or that.' I feel like we had ample opportunity to tell all the stories that we wanted to tell," he said in a recent interview.
Is it a good idea?
So, according to Carlton, a "Lost" reboot is totally possible, but not confirmed, and the original writers likely won't be involved. Hmmm…we just don't know how to process this.
What do you think about the possibility of "Lost" coming back to TV? Would you watch a reboot? Tweet us @OMGNewsDaily or leave a comment below.