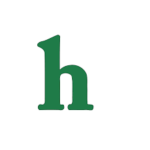 Nirvana has finally been inducted in to the Rock and Roll Hall of Fame, and since their musical genius of a front man, the late Kurt Cobain, couldn't be at the induction concert the band a very special guest on stage to sing their song "All Apologies."
Lorde joins Nirvana on stage to sing 'All Apologies'
Teenage singing sensation, Lorde, joined Nirvana for the song, and the fans loved every moment of it.
Lorde's tone, songs, and lyrics have spoken to the younger generation in a way that no singer really has since Kurt Cobain in the 90's, making her the perfect choice to help the band out during the concert.
Nivana finally inducted in to the Rock and Roll Hall of Fame
Lorde sang "All Apologies" as photos of Kurt Cobain flashed in the background and Dave Grohl wailed on his drums. It was a truly epic moment for fans.
Joan Jett, Kim Gordon and St. Vincent also fronted the band for songs during the concert.
What are your thoughts on Lorde joining Nirvana on stage to sing "All Apologies?" Tweet us @OMGNewsDaily or leave a comment below.