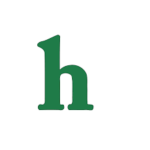 Ingalls family reunion 40-years later
Little House on the Prairie fans received a real treat when eight of the original cast members reunited for a special interview on Wednesday's Today with Kathy Lee and Hoda show.
In honor of the 40th anniversary of Little House on the Prairie's pilot debut which debuted in 1974 and ran through 1984.
Cast members Melissa Gilbert (Laura Ingalls), Karen Grassle (Ma, Caroline), Melissa Sue Anderson, (Mary), Lindsay Greenbush, who played Carrie Ingalls.
Dean Butler, who played Manley Wilder, Matthew Labyorteaux, who played Albert Ingalls, and Alison Arngrim, who played the villainous Nellie Oleson also joined the reunion to talk about the many years they spent together in Walnut Grove.
Michael Landon remembered fondly by cast
One very noticeable absence form the group was the glue that held the show together, Michael Landon, who played Pa, Charles Ingalls on the show.The cast talked with great fondness of the late Michael Landon, who died in 1991.
Landon's son Michael Landon JR. joined the cast in the reunion in honor of his late father and listen fondly as they all spoke with great gratitude and respect of Michael Landon's accomplishments with still popular family show.
Little House on the Prairie remains popular in syndicated re-runs and has been on the air in the U.S. continuously since its original run and has been considered one of the best family entertainment programs throughout the decades still enjoyed by those young and old.
Are you a fan of Little House on the Prairie?