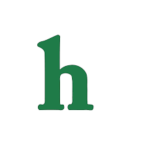 Lisa Marie Presley disappointed with music career
Lisa Marie Presley, the only child of the legendary King of Rock and Roll Elvis Presley has come to terms with the fact that as an entertainer she will never be able to fill her father's shoes.
As previously reported,on May 2 Lisa Marie Presley was forced to cancel her concert tour.Lisa Marie Presley health concerns force tour end
Presley, 46, was forced to cancel the remaining concert stops on her current tour schedule due to health issues.
Severe chronic back pain is the reason behind the decision of the daughter of the late King of Rock and Roll Elvis Presley's daughter Lisa Marie Presley's cancellations.
Doctors ordered that the tour be put on hold for now due to fears that Lisa's high energy performances would worsen the condition.
Elvis Presley's daughter ending music career?
It has since been reported that the real reason Lisa Marie Presley canceled her tour was due to poor ticket sales stating that Lisa Marie feels as if she is not doing her father's legacy justice.
Sources close to Lisa Marie stated,
"Lisa has finally come to terms with the fact that she'll never even come close to her father's success.
"I think she canceled her tour early because she hated any negative­ comments and reviews and was embarrassed about not play­ing to packed venues. Her bad back issues were just an excuse."
Lisa Marie Presley is the only child of legendary pop culture icon Elvis and Priscilla Presley who were married from 1967-1973.
Elvis Presley was found dead in his Graceland home bathroom on August 16, 1977 from what to this day has been a controversial death slating from multiple health issues including heart failure, glaucoma, high blood pressure, liver damage, and an enlarged colon, each aggravated—and possibly caused—by drug abuse.
Despite the controversy surrounding his demise Elvis Presley still remains one of the most beloved and influential musical icons in history.