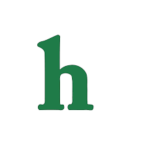 Lisa Marie Presley health concerns force tour end
Lisa Marie Presley has been forced to cancel the remaining concert stops on her current tour schedule due to healthy issues.
Severe chronic back pain is the reason behind the decision of the daughter of the late King of Rock and Roll Elvis Presley's daughter Lisa Marie Presley's cancelations.
Reports reveal that Lisa Marie's doctors ordered that the tour be put on hold for now due to fears that Lisa's high energy performances would worsen the condition.
Sources close to Lisa Marie Presley claim that the singer has been suffering from chronic back pain for the past two years, and that she has every intention or rescheduling the canceled shows sometime in early 2015.
 Is Lisa Marie Presley just like her dad?
Back issues are not the only health battle that Lisa Marie has been battling, it has also been revealed that Presley's throat and vocal cords are in such a bad state that her DR's believe she is at high risk for esophageal cancer.
"Lisa Marie has suffered from acute throat problems for at least 10 years, and they only seem to be getting worse.
"In the past, her throat acted up only when she was touring or working extra hard in the studio. But now, it seems that the day-to-day stress of family life coupled with traveling is making the problem a lot worse.
"The pressures involved in balancing her career and family are getting the best of her, and the stress is affecting her health!"
Fans hope that Lisa Marie Presley will heed her doctor's health warnings, and hopefully get the care she needs so that she does not end up in bad physical shape much like her father, Elvis did when he passed away back in 1977 at the age 42.
Get well soon Lisa!
Do you believe Lisa Marie Presley should take extra health precautions considering her family history?