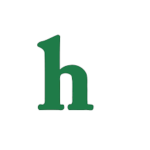 Linday Lohan has admitted to a relapse. The "Mean Girls" star revealed on her OWN reality show that she drank alcohol after leaving rehab with her boyfriend.
Lindsay Lohan relapse confession
"Being in recovery and leaving a place where you're in this little bubble and everything is safe around you, it's really hard," she said. "I jumped right into a relationship where we weren't on the same page. I wasn't considering the fact that the person I was seeing does drink and I had a glass of wine," Lindsay said.
Lindsay Lohan's relapse was surprising to fans, who have seen the actress relapse multiple times. However, this time she's owning up to it.
"I just had so much guilt. It took me a bit to, like, finally just be, like, 'Why am I holding this in? Yeah. F*** it. I screwed up.' I screwed up, and that's OK, but now what can I do so that it doesn't happen again?" she said. "That's part of the process. That's a part of life," she said.
What does this mean for LiLo?
Is this bad news for Lindsay Lohan, or a sign of good things to come? While many addicts relapse on their road to recovery, LiLo is being honest about it, so hopefully she will continue to learn and grow.
What do you think about Lindsay Lohan's release confession? Tweet us @OMGNewsDaily or leave a comment below.