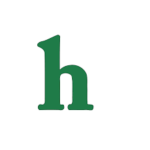 Lindsay Lohan wants to do a "Mean Girls" sequel. The actress, who is currently living in London, says she wants Tina Fey to write another film.
Lindsay Lohan wants to do a 'Mean Girls' sequel
"I was with Tina Fey the other day and I said we should do another Mean Girls, like an older version where they're all housewives and they're all cheating," Lindsay Lohan told Time Out London. "That would be really funny. I'll harass Tina to write it," she added.
The original "Mean Girls" movie has become a cult classic, beloved by millions of fans, and Lindsay Lohan knows that doing a sequel could be tricky. "People really love the movie — How do you top that?" she admitted.
Would the original cast return?
While we don't know if Tina Fey would be in to writing another "Mean Girls" movie, it seems like it would be hard to get the original cast back for another film. Lacey Chabert may be on board, but Amanda Seyfried and Rachel McAdams have moved on to some pretty serious roles post "Mean Girls," and may not want to revisit their former characters, even though the movie put them on the Hollywood map.
Meanwhile, Lindsay Lohan has been living in London, and getting ready for her on stage debut of "Speed-The-Plow."
If Lindsay Lohan is hoping a "Mean Girls" sequel will revive her hurting career she may be in for a disappointment. What LiLo really needs is to get her alleged diva like behavior in check, clear her mind, and find a script/director who is willing to take her on, and deliver the performance of her life.
Hollywood comebacks have been done before, but they are few and far between, especially for those stars who are more famous for their off screen antics than they bodies of work.
What do you think about Lindsay Lohan wanting to do a "Mean Girls" sequel? Tweet us @OMGNewsDaily or leave a comment below.