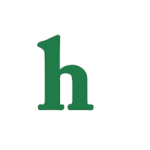 Lindsay Lohan's sobriety in question again
Lindsay Lohan has been insisting that she is sober for the past two, especially since she admitted that she had previously relapsed.
But, a new photo circulating of Lindsay Lohan that was posted on LiLo's Instagram page appears to be showing just the opposite.
Lohan's Instagram picture allegedly reveals what appears to be a wasted Lindsay, partying hard.
Since Lindsay fired her sober coach back on April 18, Lohan news followers have been stating their opinion about about noticing cocktail drinks and alcohol, bottles in photos.
In all fairness, it is unclear if drink in the cocktail glass was alcoholic or if it was even Lindsay's glass. along with the party pics from February, there was evidence scattered along the table in numerous bottles of wine and a bottle of Ketel One vodka.
Is the proof in the pictures for Lindsay Lohan?
But, it was the April 6 photo that was really incriminating in Lohan followers eyes, besides drinking there appears to be a white powdery substance caked inside one of Lindsay's nostrils.
"You got a coke booger"@ lau_mcmuffin accused.
"Might wanna clean the coke out of ur nose before taking a pic next time …" @lilkelbl chimed in.
As previously reported Lindsay Lohan claims that she relapsed while filming her OWN reality series, but claims she has been sober ever since that time.
Lindsay also claims that she was pregnant while filming and recently suffered from a miscarriage.
Lohan also was recently spotted by numerous witness according to In Touch magazine that claim she was spotted a number of times throughout Coachella knocking back vodka drinks.
Lindsay Lohan was not the only celebrity spotted in questionable situations various reports also reveal that Kendall and Kylie Jenner, along with Selena Gomez were just a few Underage celebs who were also spotted having some intoxicating looking beverages.
What are your thoughts is Lindsay Lohan headed for destruction again, if so will Lindsay's future hold next for the troubled actress?