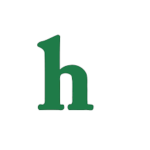 Lindsay Lohan's list of celebrity feuds may be growing again. LiLo reportedly can't stand Jennifer Lawrence, or her boyfriend, Nicholas Hoult.
Lindsay Lohan hates Jennifer Lawrence and her boyfriend Nicholas Hoult
Lindsay reportedly has ill feelings towards JLaw due to the fact that her boyfriend, Hoult, totally rejected her romantic advances back in 2010.
Lindsay Lohan allegedly tried to hook up with Nicholas Hoult four years ago, but he wouldn't give her the time of day.
"She called him nonstop. Finally, he told her to buzz off. Now she's bitter and taking out her anger on Jennifer Lawrence," an insider revealed. In case you haven't seen Lindsay Lohan's sex partner list, Nicholas Hoult is not on it!
Jennifer Lawrence and Nicholas Hoult growing closer
Just shortly after LiLo's alleged diss by Nicholas Hoult he met Jennifer Lawrence on the set of "X-Men," and the couple have been dating off and on ever since, although recently it seems that they have heated up, and engagement rumors are even flying.
Jennifer's career is also booming, as she's been nominated for 3 Oscars, and has one win under her belt at such a young age. Could Lindsay Lohan be jealous?
Tweet us your thoughts on Lindsay Lohan hating Jennifer Lawrence? Tweet us @OMGNewsDaily or leave a comment below.