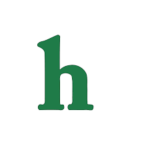 Lindsay Lohan made a shocking claim recently that she had to help take care of the late Whitney Houston's dead body at the morgue while she was performing her community service.
What is Lindsay Lohan trying to prove with her lies?
While Lindsay Lohan was paying off her debt to society on a probation violation case she claims she came in contact with pop singer Whitney Houston's dead body at the L.A. County Morgue.
During a recent interview with the Telegraph to plug her upcoming London play, Lindsay Lohan felt the need to share some graphic details about her time in the morgue.
"It's different for me than it would be for other people. Like, no one would really have to work at the morgue in LA and roll a body bag for Whitney Houston."
Lindsay did work a the morgue during the time that Whitney Houston died on February 11, 2012 according to TMZ facts, Lindsay was performing her service time from October 2011 until March 2012.
Lindsay Lohan willing to do and say anything for media attention?
However Lindsay Lohan was caught lying, or embellishing facts again, and the details of her story are false when she claims she had to roll Whitney Houston's dead body bag, because the coroner claims that Whitney was never in a body bag, and two no one on probation ever came in contact at all with Whitney Houston's body.
The coroner spoke with TMZ on Lindsay Lohan's claims and set it straight, Lindsay is lying because Whitney died on Feb 11, 2012, with an autopsy performed the next day, so the body was in and out with no one other than the coroner coming in contact with Whitney Houston's corpse.
So why would Lindsay Lohan feel the need to lie, looks as if Lindsay is feeling a little neglected by the media these days and as it goes for Lohan any media attention is just that attention.
What do you think about Lindsay Lohan's latest lies?