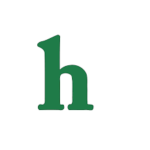 Lindsay Lohan is said to have relapsed on alcohol at Coachella, but she also started a new celebrity feud with "Breaking Bad" star Aaron Paul.
Lindsay Lohan and Aaron Paul feud is on
Sources reveal that LiLo was invited to the VIP section of the Lana Del Ray set and was sitting on a little black sound box. When the "Mean Girls" star got up to take a photo, Paul and his wife sat down not knowing anyone had been sitting there.
"When Lindsay was done taking her photo, she walked back to the box and rolled her eyes at her 'seat' being gone," an insider explains.
Lindsay Lohan's reaction didn't impress Aaron Paul who shouted, "Wow, let's try and be a little more immature!" to Lindsay.
But, Lohan wasn't about to go down without a fight. "Excuse me? Yeah, I was sitting there. So let's try to be a little more immature, Aaron!" LiLo shot back.
Coachella drama
From then on out it was an all-out war, and Aaron and his wife refused to move and give Lindsay her seat back.
"Eventually, Lindsay gave up and walked away with two of her friends," the witness concludes. "Aaron jumped off the sound box and threw up his arms, cheering about his victory. It was amazing!" the insider added.
What are your thoughts on Lindsay Lohan and Aaron Paul's Coachella fight? Tweet us @OMGNewsDaily or leave a comment below.