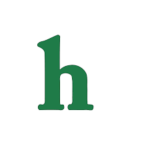 Lindsay Lohan admitted to Andy Cohen on "Watch What Happens Live" that her leaked list of former sex partners was real, and in fact, the fifth step to her A.A. process.
Lindsay Lohan confirms sex list
Lohan, who allegedly relapsed on alcohol last weekend at Coachella, played "Plead The Fifth" with Andy, and admitted that Sam Ronson was her first lesbian relationship, while she refused to answer which actress she's worked with was the biggest mean girl.
LiLo comes clean
While Lindsay Lohan didn't want to talk about her sex list on live TV, she did say that it was a part of her sobriety process and that while she was filming her OWN reality show that someone must have taken a picture of the list and sold it to the tabloids.
LiLo's list consisted of Ashton Kutcher, Jamie Dornan, Zac Efron, James Franco, Wilmer Valderrama, Justin Timberlake, and many more, but Lohan didn't want to "confirm nor deny" which Hollywood hunks on the list were accurate.
However, since she copped to making the list, and revealed that someone must have snapped a photo of it, we're going to say that the list is 100% accurate!
What do you think about Lindsay Lohan admitting her sex partner list was real? Tweet us @OMGNewsDaily or leave a comment below.