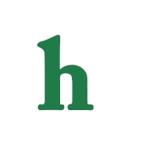 Liam Neeson is reliving a horrific memory this time with his nephew who, was rushed to the hospital suffering a serious head injury just five years after the death of his wife Natasha Richardson.
Actor relives head injury nightmare when nephew falls twenty feet
Reports reveal that Liam Neeson's nephew is in critical condition after suffering a 20-foot fall from a telephone pole around 4 a.m. on Sunday in East Sussex.
Sources reveal that the 31-year-old was out with friends when the bizarre accident occurred, it has not been stated as to how and why the actor's nephew Ronan Sexton came to be about on the telephone pole.
Sexton is the son of Neeson's sister Bernadette.
Details still developing over Liam Neeson's nephew Ronan Sexton's severe head injury
Neeson's family members have confirmed that Ronan has been hospitalized and is in critical condition, but refused to comment further on the situation at this time.
Police accident reports state that Sexton had climbed a telephone kiosk while enjoying a late night out with friends.It was not revealed if alcohol or drugs played a role in the accident.
Sadly this is bringing back some hard memories for Liam Neeson, who, back in 2009 suffered a similar head injury tragedy when his wife Natasha Richardson died following a skiing accident,
"[Her death] was never real. It still kind of isn't," said Neeson during an interview following his wife's death.
Let's hope the young man makes a full recovery, so sad to see a family suffer from multiple tragedies as such.