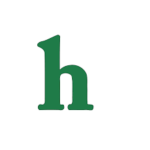 Liam Hemsworth reportedly called Miley Cyrus in the hospital after her recent health scare.
Liam calls Miley after health scare
Cyrus' former fiancé allegedly reached out to her after she had a severe allergic reaction to some medication she'd been taking, and then was forced to cancel multiple tour dates to stay in the hospital and receive treatment.
Liam Hemsworth reaches out to Miley Cyrus despite messy break up
It seems Liam Hemsworth did the kind thing by reaching out to Miley Cyrus during her health issues. While the couple didn't end things on a positive note, it shows class and consideration for Liam to do that, and we hope Miley appreciated the gesture.
"Though Liam and Miley had a rocky split and have not been in communication since the two parted ways, he became very concerned for her health and wellbeing, and put their issues aside to put in a call," a source revealed.
What do you think about Liam Hemsworth calling Miley Cyrus during her hospitalization? Tweet us @OMGNewsDaily or leave a comment below.