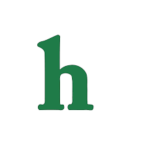 Leslie Mann is officially joining the cast of New Line's "Vacation" sequel as the grown up Audrey Griswold. Mann will be starring opposite of Ed Helms and Christina Applegate in the sequel.
New adventures with the grown up Griswolds, Leslie Mann to play Audry Griswold
The Vacation Sequel is scheduled to begin filming next week as Leslie Mann and cast head off to Louisiana. The Vacation sequel will also debut the directing talents of John Francis Daley and Jonathan Goldstein.
The grown up son Rusty, of Clark W. Griswold will be played by Ed Helms who takes a family trip similar to the one he took as a boy. Leslie Mann is starring as the little sister Audrey, with Skyler Gisondo and Steele Stebbins are on board to play Rusty's sons.
Chevy Chase set to reprise Clark W. Griswold role on the big screen and in new ABC sitcom
But, what would a Vacation movie be without an appearance of the man himself Clark Griswold. Chevy Chase and Beverly Angelo are also on board to appear in the new Vacation sequel.Chris Bender and David Dobkin are producing. Jeff Kleeman is exec producing.Leslie Mann last starred in the comedy "The Other Woman" with Cameron Diaz and Kate Upton.
Wait there is more Griswold news to share with fans! Chevy Chase will also be reprising his Clark W. Griswold role with co-star Beverly D'Angelo in a new series on ABC. Variety confirmed hat ABC has ordered at least a pilot of the proposed series.
In the series Chevy Chase and D'Angelo will star as an older Griswold couple in their sixties who have been planning on how to enjoy their retirement years, but instead take on raising their grandchildren.What do you think about all the Clark W. Griswold family news and upcoming events do you believe they will successful for all involved?
.