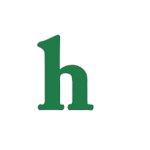 Say it ain't so! Is Jamie Dornan already tired of being Christian Grey in the "Fifty Shades of Grey" franchise?
Does Jamie Dornan want to quit "Fifty Shades of Grey?"
Rumors are circulating that Dornan, the hunky actor who replaced Charlie Hunnam as Christian Grey when he dropped out, may not want to film the other two movies in the trilogy, and the actor Leonardo DiCaprio could step into the role.
Don't get us wrong, we love us some Leo, and think he would have made an amazing Christian Grey. However, now that Jamie's in the role we'd be disappointed to see him step out and not see the franchise through.
Leonardo DiCaprio as Christian Grey replacement?
While the rumors are persistent, and a bit annoying, we're guessing there's not truth to them, as the "Fifty Shades of Grey" trailer hasn't even been released yet. So, why would Jamie be thinking of quitting? It just doesn't make sense to us, so we're not too worried about the gossip.
Besides, it doesn't like Leonardo DiCaprio to want to replace an actor in a sex driven book series adaptation. He's already an established actor, and it just doesn't seem his style, right?
What do you think of the rumors that Jamie Dornan is done with "Fifty Shades of Grey," and that Leonardo DiCaprio could replace him as Christian Grey? Tweet us @OMGNewsDaily or leave a comment below.