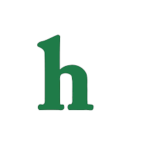 Popular cereal mascot voice dies
Lee Marshall the voice behind the popular Frosted Flakes mascot Tony the Tiger has died at the age of 64 after losing his battle with esophageal cancer.
The popular breakfast cereal mascot voice of Lee Marshall first viced Tony the Tiger's catchphrase "They're grrrrrreat!" back in 1999.
The Los Angles Times reported that Lee Marshall died April 26 at Santa Monica Hospital in California..
Marshall first became known as the voice of frosted Flakes' Tony the tiger in 1999 of an on, but became the full time voice of Tony in 2005 after replacing Thurl Ravenscroft, who voiced Tony from 1952-until 1999.
Famous DJ and voiceover artist Lee Marshall dead
Lee Marshall's career credits include work as a radio DJ, anchoring sports and news before he went on to find full time employment as a voiceover artists in many popular cartoons.
He also gained much notoriety working as a wrestling ring announcer and conducting ringside interviews with many prominent wrestling stars.
The Kelloggs' spokesperson released a statement to the Huffington Post saying,
"We are saddened by the loss of Lee Marshall. His talent and warmth helped bring Tony the Tiger to life and will always be fondly remembered."
For now no replacement as the voice of Tony the Tiger has been announced by the Kelloggs Frosted Flakes company, but news sources claim it will, it'll probably be someone who can emulate the character's distinctive "basso profondo" (deep bass).
Rest In Peace Lee"Tony the Tiger" Marshall, you will be sadly missed.
Lee Marshall is survived by his wife, son, stepdaughter and granddaughter.