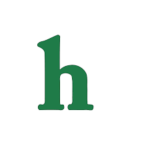 LeBron James and Chris Bosh reportedly slammed their Miami Heat teammates after a loss to the New Orleans Pelicans on Saturday.
LeBron James and Chris Bosh slam teammates
Both James and Bosh commented publicly about the team's poor performance.
"We all need to get on the same page and figure it out. I don't know what we're going to do, but we have to figure this out.  There's too many excuses. Everything is an excuse. Something goes wrong? An excuse. Lineup change? An excuse. Turn the ball over? An excuse," LeBron James said after the game.
Meanwhile, Chris Bosh mirrored LBJ's thoughts in harsher words saying, "We suck. We need to turn it around. There's no passion. There's nothing. … We need some dialogue around here. On defense, we can't stop a nosebleed. This is unacceptable. If we don't change this, we will be watching the championship from home."
Will LeBron leave the Miami Heat?
Will this be LeBron James' last season with the Miami Heat? James has an option to opt-out of his contract after this season, and rumors are swirling that he may decide to rejoin his former team the Cleveland Cavaliers, who are young, hungry, and have all-star point guard Kyrie Irving to sweeten the deal.
What are your thoughts on LeBron James and Chris Bosh ripping their Miami Heat teammates? Tweet us @OMGNewsDaily or leave a comment below.