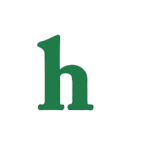 LeBron James has a big "decision" to make this off season, and that's which team he wants to sign with. Will The King return to Miami, go home to Cleveland, or head somewhere new?
LeBron James returning to Cleveland Cavaliers?
Rumors are flying, but some very real sources are claiming that Cleveland is LeBron's top choice as of right now.
According to ESPN's Chris Broussard, who hails from Ohio, serious talk has lead him to believe that the Cleveland Cavaliers are the frontrunner to land LeBron James yet again, exciting fans in the Buckeye State.
Sources feel good about LeBron's return
"Cleveland has replaced Miami as my frontrunner to land LeBron James. I'm not saying LJ to Cavs is done deal or I know 4 a fact; just my gut feeling based on many conversations I've had around this story. These convos aren't sourced enough 4 me to report as fact. But I've heard enough to believe "the wind is blowing" LJ back home. We'll see…" Chris tweeted to hopeful fans.
Meanwhile, a rumor that a writer for the Akron Beacon Journal was told by LeBron's close friend and former high school teammate, Dru Joyce II, that LeBron James texted him that he was "coming back to Cleveland" has also hit the web.
Fan excitement growing
It looks like there are some serious reason to believe that The King may return to Cleveland, and hopefully give the fans what he promised them years ago, a championship.
What do you think about the talk of LeBron James returning to the Cleveland Cavaliers? Tweet us @OMGNewsDaily or leave a comment below.