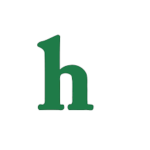 LeBron James agent has confirmed that James is opting out of his Miami Heat contract, and will officially become a free agent again.
LeBron James opts out of Miami Heat contract, returning to Cleveland?
This means that LeBron will be playing for a new team in the 2014-2015 season, but where will James go? Could he return to his former team the Cleveland Cavaliers?
The Cavs have a lot going on for them, and LeBron could be welcomed home to a young, talented, team which has the first pick in the draft this year, as well as one of the best young stars in the game, Kyrie Irving.
Where will LeBron end up?
However, the Houston Rockets, the LA Lakers, and the Chicago Bulls are all in the running for LeBron James "talents" as well. Assuming LBJ wants to stay in the Eastern Conference, it seems Chicago and Cleveland could be his biggest options.
It looks like "The Summer of LeBron" is back, 2.0 style. Where will King James end up, and will he host a huge ESPN special like "The Decision" to announce his choice?
What do you think about LeBron James opting out of his Miami Heat contract? Tweet us @OMGNewsDaily or leave a comment below.