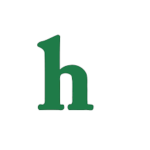 LeBron James drastic weight loss has been explained after the returning Cleveland Cavalier posted an Instagram photo showing a much thinner version of himself.
LeBron James debuts slimmer look for upcoming NBA season
The recently posted photo has many King James fan wondering what is going on with their favorite NBA player with many voicing their concerns via Twitter and Instagram over LeBron James drastic weight loss.
LeBron is reported to have lost 10-pounds with the aid of a strict no-carb diet during his off season. Reports reveal that during the past James has been self conscious about his weight and decided to take the matter into his hands recently.
The two photos LeBron James posted does not mention his weight, but it is very obvious to those who are familiar with James he is considerably thinner these days.
Cleveland fans anxiously await the NBA start and the return of LeBron James
Dressed in a black, long-sleeved shirt and a black hat that says "Ohio Against The World."
ESPN's Brian Windhorst stated during a recent interview just how LeBron James managed to drop the weight.
"He hasn't weighed himself, I think it's one of the things he doesn't want to know just yet. But I've heard he's estimated that he's about 10 or 12 pounds down now and I guess he has cut out carbs,"
The NBA star's weight usually fluctuates between 250 pounds but Windhorst said that the 29-year-old has been over 270 pounds at points in his career.
As previously reported LeBron James made the fans of Cleveland's dreams come true when the native Ohioan announced that he would be returning to the team and the city that welcomed when he first began his career years ago.
LeBron James also announced that he would be returning to his home team with his original home team jersey number of 23.
Fans in Cleveland and throughout the state of Ohio are surely pumped for what is predicted to be an explosive NBA season for the Cleveland Cavaliers.
What do you think about LeBron James drastic weight loss?