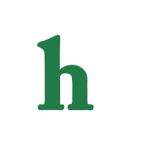 Lebron James is the proud father of baby Zhuri. The Cleveland Cavaliers star and his wife Savannah Brinson-James welcomed their first daughter on Wednesday, Oct. 22 in Akron, Ohio where they live.
Lebron James baby Zhuri: Cavs star welcomes first daughter
Hollywood Life reports that Lebron James baby girl is named Zhuri and she joins older brothers Lebron James Jr. and Bryce Maximus James.
Lebron James and Savanah Brinson were high school sweethearts who got engaged on New Year's Eve of 2011. The couple finally tied the knot in Sept. 2013 have over a decade together and having two sons.
Cleveland Cavaliers fans ready for Lebron James official return
LeBron James baby girl Zhuri will likely be a hit in Cleveland, where "The King" announced he would return over the summer after abruptly leaving the Cavaliers back in 2010 and crushing so many of his loyal fans.
Lebron James and the Cleveland Cavaliers will officially start the 2014-2015 season in Cleveland on Thursday, Oct. 30, and Cavs fans will be going wild with excitement at having their hometown hero back in the wine and gold uniform!
Congrats again to Lebron James on his baby girl Zhuri. We can't wait to see if she looks like her mommy or daddy!
What do you think about LeBron James baby Zhuri? Tweet us @OMGNewsDaily or leave a comment below.