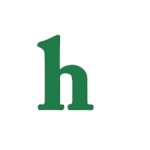 Lebron James' hair, or lack thereof, has always been a topic of conversation for NBA fans. However, it seems that Lebron's hair may be making a comeback just in time for his return to Cleveland.
Lebron James' hair is back
According to 2 Paragraphs, the former Miami Heat star's receding hairline has always been a running joke among fans, with countless tweets, memes, and social media accounts dedicated to the lack of Lebron James' hair.
However, during a recent appearance, something interesting was spotted. Lebron seemed have more hair than he's had in years.
So, what's his secret? Hair plugs? Rogaine? Hair Club for Men? That paint that you spray on to your scalp to make it look like you've got fuller, thicker hair?
Lebron James bring his hair back to Cleveland
It's unclear what Lebron James has been doing to regain his hair, but since LBJ is going back to his old team, and his old number, it seems like he's also going back to his old hairstyle.
Meanwhile, Cleveland Cavaliers fans could care less what Lebron James hair looks like or doesn't look like as long as the Ohio native brings home a NBA Championship to the hurting city of hard core sports fans who love their teams with a  passion, but seem to be under the "Cleveland Curse," which they're hoping Lebron and his hair will break this season when he officially returns to the Cavs after a 4-year stint with the Miami Heat.
What do you think about Lebron's hair? Tweet us @OMGNewsDaily or leave a comment below.