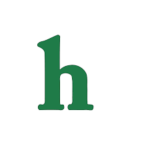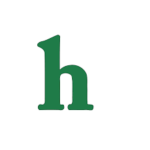 Rimes fuels feud with Glanville over kids
LeAnn Rimes reveals she is not about to 'edit herself' in tweets when she wants to share her feelings about her step-children, in fact she claims that these kids are "her life."
It appears that LeAnn Rimes could be digging at her husband's ex-Brandi Glanville,because she knows this is the ONE subject that is sure to re-ignite that never ending feud between these two women.
Rubbing salt into the wound the 31-year-old country singer recently tweeted her love for her step kids Mason and Jake.
LeAnn Rimes trying to push Brandi Glanville buttons over kids?
One tweet even responds to one of her followers stating that she refuses to"edit" herself and her feelings about the to make Brandi Glanville feel better.
'Really nice day, celebrating my stepson, mason's bday. These kids have all worn themselves out! Early night in! Have a great Sunday night!'
LeAnn tweeted on Sunday of her step-children.
One follower asked LeAnn if she thought the feud between herself and Brandi would ease up a little if LeAnn did not Tweet so much about the kids.
The tweet was deleted, but not before a site called Fishwrapper snagged the correspondence and Rimes' response which stated,
'No! They are my life Eddie and my life revolve around them I will not edit myself because of anyone else's childishness.'
These remarks are expected to set Brandi Glanville off and running.
Fans are watching to see if the two feuding women in Eddie Cibrian's life to break out in a down and out full on Twitter war again soon.
LeAnn Rimes and Brandi Glanville are more than well known for NOT keeping their private family affairs out of the public eye, so stayed tuned for the next chapter in the LeAnn Rimes vs. Brandi Glanville feud.
Do you believe LeAnn Rimes is deliberately baiting Brandi Glanville for another verbal battle?