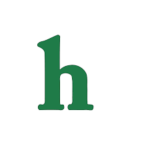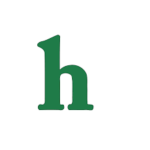 Rimes reveals reason she left fans in Oklahoma hanging
LeAnn Rimes jaw popped out of place following a recent Oklahoma concert leaving fans disappointed after the singer failed to return to the stage for highly anticipated encore set.
The "Spitfire" hitmaker was feeling badly in a couple of ways following her recently March 22 concert performance after she had to leave the fans wanting more, but not with intention.
Rimes,31, had to refrain from returning to the stage following her show to do a encore set for the fans, but soon let the fans know that night via Twitter that she felt badly about not coming back out on stage and why posting,
"Oklahoma!!!! I love you so much! I'm sorry for no encore. I had my jaw pop out of place & I can't hear out of my left ear. #tmjsucks"
She later added: "I had the best time tonight with my Oklahoma fans! I love y'all!"
LeAnn Rimes has a publicly documented struggle with TMJ and dental issues, back in 2012 Rimes shared her struggles with fans on Twitter as she documented her health issues in hopes of explaining why she was not currently entertaining much live.
LeAnn also claimed in 2013 that all the procedures she had undergone had actually caused her more pain and issues filing a lawsuit against the practicing dentist alleging his work ended up costing her more pain and time off work.
LeAnn Rimes first started her musical career back in 1996 with her debut album, Blue, which reached number one on the Top Country Albums chart.
She is also well know for her personal battles surrounding her private life and has been married twice, first to dancer Dean Sheremet, who she married in 2002.
The couple separated and in September 2009, as the news broke about her extramarital affair with actor Eddie Cibrian who was married to Brandi Glanville, the mother of his two sons.
In June 2010 Rimes spoke for the first time about the end of her first marriage stating; "I take responsibility for everything I've done. I hate that people got hurt, but I don't regret the outcome."
Rimes and Cibrian wed on April 22, 2011 and has continued to remain in an ongoing public battle with the "Real Housewives" star Brandi Glanville, keeping celebrity news sites hopping daily with news of their latest battles.
LeAnn Rimes and Eddie Cibrian reveal confirmation of upcoming reality show 
LeAnn Rimes and Eddie Cibrian recently announced that they have partnered with Vh1 and The Gurneys for a new reality show.
The show is expected to air later this year with six half-hour episodes and will focus on lives together with six half-hour episodes.
Are you planning on watching LeAnn Rimes and Eddie Cibrian's realty show when it airs?