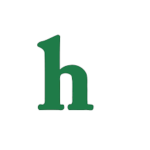 LeAnn Rimes and Eddie Cibrian's new reality show is just around the corner. The controversial couple will share their lives for the VH1 series, and a new trailer for the reality show has been released.
LeAnn Rimes and Eddie Cibrian reality show trailer released
In the trailer, Rimes and Cibrian touch on a lot of topics. Their affair is a big issue, as is their exes, most of all Eddie's ex-wife, Brandi Glanville.
In the trailer LeAnn Rimes is heard saying that Brandi Glanville needs rehab for alcohol, and Eddie says despite what Brandi may think he actually does work.
Brandi Glanville's drinking touched upon in trailer
Other topics touched on in the trailer include the couple having children. LeAnn and Eddie have been married for years and fans have been wondering when they might start a family, and it seems Rimes may be ready before Cibrian on that front.
It seems that LeAnn Rimes and Eddie Cibrian are trying to show people that the rumors about them and their relationship aren't true, and that they actually do have a happy marriage.
What do you think about the trailer for LeAnn Rimes and Eddie Cibrian's new reality show, "LeAnn and Eddie?" Will you watch? Tweet us @OMGNewsDaily or leave a comment below.