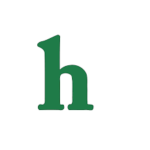 Glee stars Lea Michele and Naya Rivera have been in the headlines for their alleged feud on the set, but now Lea is speaking out publicly about the rumors.
Lea Michele debunks Naya Rivera feud rumors
It all started when reports hit the web that Lea and Naya weren't getting along on set, and that Rivera accused Michele of having the worst diva-like behavior.
Later, it was reported that Naya Rivera was fired from Glee, and that she was written out of the season 5 finale. (She didn't appear in the finale.) However, those reports were denied by execs.
It was then reported on Blind Gossip that Lea Michele and Naya Rivera's feud went much deeper than some diva-like behavior, but that Lea was having an affair with Naya's fiancé, Big Sean, and that's the reason why he ended their engagement and relationship.
Lea speaks out on Glee set rumors
So, what's Lea have to say about all of this? "It's really unbelievable the amount of things that can just be completely made up and it's really frustrating," the Glee star told David Letterman of the hurtful rumors.
Unfortunately, Lea Michele is probably used to the rumors as last summer her co-star and boyfriend, Cory Monteith, tragically died of a heroin overdose in Canada, and the tabloids had her face plastered all over them.
Hopefully, there is no bad blood between Lea Michele and Naya Rivera, and the 6th and final season of Glee will go off without any problems.
What do you think about the Lea Michele, Naya Rivera feud rumors? Tweet us @OMGNewsDaily or leave a comment below.