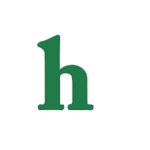 "Glee" star Lea Michele is reportedly dating again after the tragic death of her longtime love, Cory Monteith, last summer. However, Lea's new man may have an interesting backstory.
Lea Michele dating former male escort?
Lea's allegedly dating aspiring actor and model, Matthew Paetz, who appeared in her music video for "On My Way."
Lea Michele's new beau is handsome, but is also reportedly a former male escort. The "Glee" star's new guy isn't commenting on the reports made by TMZ, and is now calling himself a "dating coach," via his Facebook page.
Lea's moving on after Cory Monteith's death
"He will be great arm candy and he is a very nice guy, and is a lot of fun." Moreover, "he is very into being in a relationship and loves being in one. He is the kind of person who will want to be with that person all the time, but in a good way. And he is a good listener," a source told E! Online.
It's been nearly a year since Cory Monteith's death, and Lea Michele has paid tribute to him multiple times, and in many ways. However, Lea is young and beautiful and can't keep herself out of the dating game forever.
What do you think of Lea Michele allegedly dating a former male escort? Tweet us @OMGNewsDaily or leave a comment below.