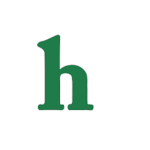 Lark Voorhies makeup malfunction
Lark Voorhies, best known for her role on Saved By The Bell as Lisa Turtle  stepped out on the town.
The rare, and bizarre public appearance that has left many talking across the social media sites today.
It is few and far between that Lark Voorhies steps out into the public eye, it was previously reported that the former 90s sitcom star was bipolar, suffering from depression.
It had been  revealed that Lark was living as a recluse according to an interview given by her mother in 2012.
Saved By the Bell star mental health issues questioned
Voorhies made a very odd public appearance, stepping out for a movie premiere, her first public outing in more than two years.
It wasn't the fact that she was out that had people talking, it was the 40-year-old's appearance that shocked them.
Dressed stylishly in a white dress an silver stilettos at the Where We Started premiere from the head down she looked impeccable.
It was the bizarre way her make p looked that stunned fans, it appears as if her makeup was shoddily applied and the foundation fail caused a horrific look for the star.
It is not known whether Lark applied her own makeup or if there is an unemployed makeup artist searching for work today.
In all fairness the lighting and flash photography must be taken into consideration, but one quick glance in the mirror for a final check would have saved Lark Voorhies a lot of public scrutiny.
Either way, it was good to see Lark make an appearance, since appearing on Saved By the Bell, Lark has stayed under the radar, only playing a few minor roles, and is the author of three books.
What do you think about Lark Voorhies' public makeup fail, is a makeup artist to blame for poor workmanship?
Lisa Turtle, is that you?! Lark Voorhies steps out with an…unusual makeup malfunction: http://t.co/ZpNPIbLklO

— E! Online (@eonline) May 5, 2014