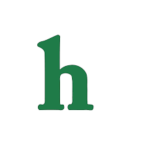 Pop star wishes for death?
Lana Del Rey stated during an interview with The Guardian "I wish I was dead already."
The "Video Games" hitmaker Lana Del Rey was discussing the early deaths of singers Kurt Cobain and Amy Winehouse when she revealed that she wishes she was dead now also.
What?
Is Lana Del Rey suicidal?
When asked during the new interview about the previous statements Del Rey claims,
"I do. I don't want to have to keep doing this. But I am.
Should family and friends be concerned for Lana Del Rey?
"Everything. That's just how I feel. If it wasn't that way, then I wouldn't say it. I would be scared if I knew [death] was coming," explains the star.
Lana Del Rey claims she really hates everything about being a pop star.
"Family members will come on the road with me and say: 'Wow, your life is just like a movie!'" she says, before adding, "I'm like: 'Yeah, a really f*cked-up movie.'"
Del Rey reveals she has never gotten any real enjoyment out of her current lifestyle saying…" It was all bad, all of it."
When asked what she wanted to achieve with her music Lana Del Rey stated she desired "something quiet and simple: a writer's community and respect."
This is a bit of a worrisome statement from the pop singer, fans are now wondering if Lana Del Rey, who is age 27, the same exact age that Amy Winehouse and Kurt Cobain were when they died, could be the next celebrity member of the infamous "27 Club."
The 27 Club is a term that has been used to describe a group of musicians and popular entertainers who have all died at age 27
often as a result of drug and alcohol abuse, or violent means such as homicide or suicide.
Should family and fans of Lana Del Rey worry, or is this just a publicity grabbing statement?