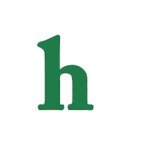 Kylie Jenner has an interesting way of dealing with the divorce of her parents, Bruce Jenner and Kris Jenner. The teen has taken up song writing to help get her though this difficult time, Radar Online reports.
Kylie Jenner writing music, working with vocal coach
"The girl can really, really sing," an insider revealed of Kylie Jenner. "Not only can she sing, but she is also starting to write her own stuff and is a pretty good songwriter!"
Kylie Jenner has reportedly been taking vocal lessons from Tim Carter, who has worked with stars such as Beyonce, Jay Z, and Willow Smith.
"Willow Smith has even been giving her some pointers and everyone is seriously impressed," the source adds.
So, will Kylie Jenner be the next big teen pop star? It seems the Kardashian/Jenner family loves to be in the spotlight, and with Kylie's big sister, Kendall Jenner, making waves in the fashion world, it seems that Kylie make want to make a name for herself as well.
Kylie Jenner following in Kim Kardashian's footsteps?
However, Kylie Jenner will likely be criticized if her voice, style, lyrics, etc.… aren't want fans think they should be. Kylie's older sister Kim Kardashian released a song a few years ago, and people are still making fun of her for it.
Perhaps Kylie Jenner is working on her talent and will pursue a career in the music business after she graduates from high school. However, Kylie is a very free spirited and opinionated young woman, so it wouldn't surprise us to see her trying to make it in music at such a young age.
What do you think about Kylie Jenner working on her music career? Tweet us @OMGNewsDaily or leave a comment below.