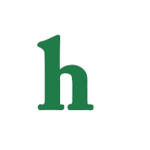 Kylie Jenner was recently stopped by the Los Angeles police department again for breaking the law, or we should say laws this time.
Kylie Jenner busted breaking the law again
The 16-year-old Keeping Up with the Kardashians reality star Kylie Jenner was stopped after police officers spotted the teen driving her Mercedes on the 101 Monday afternoon.
Jenner was originally stopped when officers noted that the windows of her auto were tinted to dark on her G-Wagon. When looking inside it was also noted that Kylie Jenner was breaking a second law.
The 16-year-old was driving alone with another teen companion. California driving laws require that a new teenage driver can not legally drive with another teen as a passenger unless there is an adult over age 2 in the vehicle with them.
Kylie Jenner the Kardashian/Jenner rebel?
Needless to say young Kylie Jenner was given two tickets, one for the tinted windows and the other for driving illegally with a teen passenger.
One might think that Kylie would have knowledge of the California driving laws by now, it was just last August that Jenner crashed the same auto only two a little over two weeks of receiving her license.
Kylie Jenner has also received a ticket for speeding back in January of this year. Though the Kardashian/Jenner auto insurance company may be ecstatic over Kylie's premiums, is there not a law about young drivers and too many infractions before they lose their license in California?
Or is driving laws for celebrities much like breaking any other law in California and depending who you are,they can be just overlooked Lindsay Lohan style?
One more thought, just where are Kris and Bruce Jenner when their teen daughter Kylie Jenner is breaking the laws of the road?