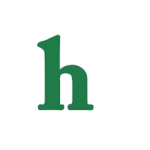 Kylie Jenner and Kendall Jenner are reportedly feuding over their new found fame. The Jenner sisters allegedly have a little sibling rivalry going on, which they have learned from their big sisters, The Kardashians; Kim, Khloe, and Kourtney.
Kendall and Kylie Jenner feuding
According to Radar Online, Kendall and Kylie Jenner, who were once best friends, have turned into "frienemies" and it's gotten so bad that Kylie skipped Kendall Jenner's birthday celebration on Monday.
Kendall Jenner turned 19-years-old on Monday and the family got together to celebrate the future super-model's special day. However, Kylie was noticeably absent.
"It is a competition between them now as to who can be the more famous Jenner and it is destroying their relationship. It's sad. They used to be so close and now they are really letting this fame thing affect them," a source told the site.
Kylie jealous of Kendall Jenner's success?
It seems that the Kardashian/Jenner family may be falling apart as recent reports reveal that Khloe and Kim Kardashian have been fighting over Kim's extreme ego, and that Bruce and Kris, although divorcing, are at odds over relationships as well.
Unfortunately for Kylie Jenner, she's the baby of the family at only 17-years old, and she is seemingly often is left to either participate in overly adult things, or she's unattended all together and is living a very adult life with no parental supervision.
However, it's easy to see why Kylie could be jealous of her big sister, Kendall Jenner, as Kendall is making some serious waves in the fashion and modeling world, and Kylie isn't really known for anything on her own.
What do you think about Kendall and Kylie Jenner allegedly feuding? Tweet us @OMGNewsDaily or leave a comment below.