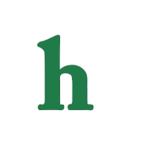 Kylie Jenner has reportedly moved out of her mother Kris Jenner's home and in with her big sister Khloe Kardashian after a huge blowout between the mother and daughter.
Kylie Jenner and mom Kris at war
Kris Jenner appears to be losing control of her reality star family these days, even the youngest daughter Kylie Jenner, who is moving out of her mother Kris' house in Calabasas, Calif. Sources close to the Jenner/Kardashian family have stated to Radar Online that Kylie Jenner is currently staying with her big sister Khloe Kardashian after a huge argument that recently took place between Kris and Kylie.
Kylie Jenner leaves home, moves in with Khloe
"Kylie is constantly arguing with her mom because Kris acts like Kylie doesn't even exist," the source says.
"She hates how her mom has destroyed their family unit and traded her soul for fame."
It has been revealed that Kylie is staying with Khloe because they feel they have a common bond as black sheep of the family. The source also alleges that Kris Jenner, 58, has not even noticed that her youngest Kylie, 17, has bailed.
If this is going down in Kardashian/Jennerland will it make it to the family reality show, featuring Kris and Kylie at odds with each other, throw Khloe into the mix of this mother/daughter battle and you will have an all out family war on your hands that could have sisters turning against their mother and each other.
Sadly, this appears that it could be a case of lazy parenting on Kris Jenner's part too, both Kendall and Kylie Jenner have been let loose to run free for the past several years, Kris' attempt to reign Kylie in would be a sad attempt at too little to late for this momanger.
What do you think about Kylie Jenner moving out of Kris Jenner's house and in with Khloe, is this a bad move for everyone concerned, or reality TV hype?