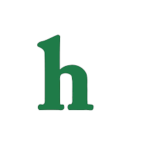 Young Hollywood is a term used to describe young celebrities, and as of right now stars like Kendall and Kylie Jenner, Jaden and Willow Smith, Justin Bieber, Miley Cyrus, Ariana Grande, and more are the "It" young stars.
Kylie Jenner, Jaden Smith, and Willow Smith involved with dangerous cult leader?
However, some of Young Hollywood may be involved with a dangerous cult leader, who's known for sex, drug use, and involvement in terrorism!
According to Radar Online, Kylie Jenner, and Jaden and Willow Smith may be headed down a dark path thanks to sketchy guru Bhagwan Shree.
Former "Hannah Montana" star Moises Arias, also known as the star of Willow Smith's controversial bed photo, reportedly introduced Jaden Smith and his little sister to the cult leader, known to his followers as "Osho."
Star Magazine reports that "Perhaps they do not know that Osho was also known as the "sex guru" when he lorded over a 2,000-member Dalles, Ore., commune in which drug use and sex were rampant, Star claims.
And that's not all. Members of his cult were convicted of a bioterror attack after infecting 751 people in Dalles with salmonella," the report claims.
Willow and Jaden Smith were both raised Scientologists, but have reported really "dived head first," into the teachings of Osho.
Should their parents be worried?
Both Smith kids have posted photos of themselves on social media making "orgonite pucks," which are supposed to balance energy and defend against an alien invasion.
Does this sound a bit crazy to anyone? Well, many fans have called out the cult, and believe that Kylie Jenner and The Smith's parents should be worried for their children.
However, it seems that Kylie, Jaden, and Willow may not have close supervision when it comes to parental involvement. They seem to do whatever they want, whenever they want, with whoever they want.
What do you think about the bizarre allegedly cult that Kylie Jenner, Willow Smith, and Jaden Smith belong to? Tweet us @OMGNewsDaily or leave a comment below.