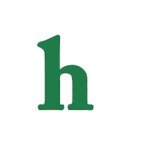 Kylie Jenner the next Lindsay Lohan
Kylie Jenner has been allegedly behaving in a way that has been causing some major concerns about the youngest member of the Kardashian/Jenner family according to her pals.
Reports reveal that friends close to Kylie Jenner are really beginning to worry about Kylie's drug and alcohol use lately, with many feeling Kylie could be the next Lindsay Lohan if things do not change fast.
Last week, Kendall and Kylie Jenner was spotted hanging out with Selena Gomez, Justin Bieber, Harry Styles, and Jaden Smith.
As previously reported, it is believed that something major went down at Coachella with this group, something that scared Selena Gomez enough to cut ties with the entire lot of them.
Booze and drugs flowing to freely in kylie Jenner's life?
Now reports are surfacing that the underage reality stars, Kylie Jenner's and her sister Kendall, were both spotted reportedly taking many shots and with a number of tequila popsicles during the two weekend music festival.
In Touch reported that sources reveal that "a friend got Kylie a shot and warned her to be discreet about it and the weed."
Friends are concerned about these two, but reveal that ever since Kendall and Kylie lived on Malibu Beach last summer without adult supervision they have really turned into quite the party girls.
Especially Kylie. Her friends claim she has become very wild since she started hanging so closely with Justin Bieber's pals who reportedly always seems to have a well stocked supply of booze and drugs.
While many of Kylie friends have stated their concern to their friend, Kylie Jenner on the other hand is not interested in hearing it at this time and apparently feels she is more than entitled to the fun times she is having living her life as she sees fit.
So, where is Kris and Bruce Jenner while Kylie Jenner is on this downward spiral?
It appears that the entire Kardashian/Jenner clan is just to busy with their own lives to pay much attention here.
Previous reports reveal that the Kardashian/Jenner family is a complete mess, Kris Jenner is allegedly having health issues that could be a result in alcohol abuse.
Bruce is dealing with his reported transgendering choices, and the rest could be just to self absorbed in their own lives to see what is happening to baby sis.
What do you think, could Kylie Jenner be on her way to becoming the next big celebrity hot mess?