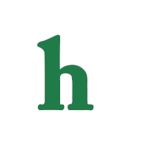 Kylie Jenner getting out of control?
Kylie Jenner has been making a couple of changes over the weekend.
First off Kylie Jenner changed her hair color "Back To Black" according to her Twitter post Friday.
The next change is in boyfriends reported to E!
Kylie was spotted over the weekend with Miles Richie, the son of legendary singer Lionel Richie.
Photos began popping up online of Kylie, 16, now back to being a dark-haired beauty getting pretty cozy with 20-year-old Miles Richie.
The photos show Kylie and Miles cuddling inside a Mercedes in Los Angeles.
To date Kylie Jenner and Miles Richie have not commented on the photos either confirming, nor denying a possible love connection between the two Hollywood celebrities.
The Keeping Up with the Kardashian reality star and Richie have been pals for a while and now according to media sites have decided to kick their relationship up a notch or two.
Just last month Kylie Jenner was linked to actor Jaden Smith during big sister Kim Kardashian's wedding to Kanye West.
The two were spotted together in Florence, Italy, on May 24 and as previously reported were caught in a hot and heavy makeout session during Kim's wedding reception.
Kylie Jenner rich and spoiled, or just being a teenage girl?
Kylie has also been recently linked with bad boy Justin Bieber and according to reports has been banned from seeing Bieber by her father Bruce Jenner.
The  youngest member of the Kardashian/Jenner family has been criticized over the past several months for her wild behavior, looking closer to her sister Kim's age than a teenage girl, and allegedly suspected of using drugs and alcohol Lindsay Lohan style.
What are your thoughts on Kylie Jenner, too young to be dating 20-year-men, and dressing and acting like an adult.
Should mom and dad Kris and Bruce Jenner slow her roll before she ends up in trouble?