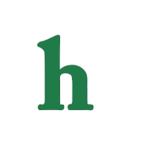 Kylie Jenner post new Instagram photo looking very much over 16
Kylie Jenner is 16, going on 30, and we are not just talking about her mental age.
It is no secret that all of the Kardashians and Jenner kids have always been treated as if they were adults, even though they were not.
Case in point Kylie Jenner.
The youngest member of the Kardashian/Jenner kids is only 16-years-old, but looks, dresses, and acts as if she is a grown 30-year-old woman.
Kris and Bruce Jenenr have had it pretty easy when it comes to parenthood.
They have allowed their brood to virtually do anything they please, and act and dress as they were adults pretty much since they were old enough to walk.
The most recent Instagram photo shows Kylie Jenner dressed as sophisticated woman twice her age, and heavily made up resembling her older sister Kim Kardashian looking like a cloned copy.
What is up with Kylie Jenner?
The heavy makeup and expensive clothes however did not appear to hide the fact that young Kylie Jenner looks as if she is a bit out of it, sporting glazed over eyes according to some fan comments.
As previously reported, members of the Kardashian/Jenner family have been arriving in Paris to attend "Keeping Up with the Kardashians" star Kim Kardashian's wedding this weekend to rapper Kanye West.
Kim and Kayne West are set to marry on May 24th in a very posh and elaborate wedding ceremony in France.