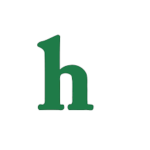 South Carolina Sheriff Dept. looking for Kyle Chrisley
Kyle Chrisley is a wanted man, at this very moment there is a massive manhunt going on in South Carolina.
Authorities are on the lookout for the Chrisley Knows Best reality star Kyle Chrisley after he allegedly attacked is baby mama and threatened her sister with a knife
The Anderson Sheriffs' Department's Facebook page made a public announcement asking for public aid in locating Chrisley for the alleged incident that took place on Feb, 24, 2013.
"Chrisley struck his common law spouse, Angela Victoria Johnson, and threatened Johnson's sister with a knife." His child with Johnson, Chloe, had been born not long before.
The violent incident took place according to the sheriffs when, "Johnson confronted Chrisley about his habit of staying out all night and not returning home until late in the morning."
"Chrisley became angry and struck Johnson in the face with an open hand," the note states. "He then took her child and left the residence. Minutes later, Chrisley returned and kicked in the front door. When Johnson's sister confronted Chrisley, he threatened her with a knife."
Authorities are now looking for Kyle Chrisley on charges of Criminal Domestic Violence and Assault and Battery.
Even though Chrisley is starring with his family on the new television reality series officers have failed to bring him in on the charges because "To date, address information obtained by the Sheriff's Office regarding Chrisley has all been erroneous."
Kyle Chrisley has a violent record according to authorities
Kyle Chrisley is no stranger when it comes to trouble, he was also arrested in April 2013, and was charged with misdemeanor simple battery against a woman named Tracy Gordon.
Details of the arrest have been sealed by the court, and the case was dismissed after Chrisley served six months of probation.
One might think that his father would use one of those popular tracking devices that he has been seen on the reality series using to track his children to help aid the authorities in bring his son Kyle Chrisley in before things get worse for him.
Will Kyle Chrisley do jail time when the police find him?
No further details are available at this time as this story continues to develop.
Season 2 of Chrisley Knows Best is set to air on the USA Network later this year.