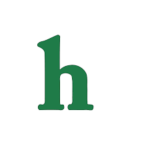 Kurt Cobain never before seen death scene photos from nearly twenty years ago were released and re-examined by authorities in hopes of finding some unexplained answers surrounding the Nirvana frontman's death in 1994, E! Online reports
The suicide case of Cobain was looked at again this week by Seattle police who reveal that in the upcoming weeks they knew that they would be getting bombarded with questions surrounding the pop culture icon's death.
After reviewing the case, and evidence found at the scene of Cobain's death detectives reveal that no new information was found to believe that Kurt was killed by anyone other than his own hands.
However the detectives did find four rolls of undeveloped film that was taken from the day at the death scene. Photos reveal images of a box full of drug paraphernalia, that included a spoon and needles. The box was found on the floor of Cobain's home next to a pair of sunglasses and a half a cigarette.
Seattle police spokesperson Renee Witt stated,
"There was nothing earth-shattering in any of these images.The detective went into the case files to refresh himself. The outcome of the case has not changed."
 Fans will be remembering Cobain on 20th anniversary of the Nirvana frontman's death on April 8, 1994
So it appears folks that 20 year later the death of Nirvana singer Kurt Cobain is listed as a suicide, case closed.
Kurt Cobain was found dead in the greenhouse of his home on April 8, 1994 with the investigation conclusions being found not once, but twice that Cobain had gone into the greenhouse of his large home and taken a massive dose of heroin. He then shot himself with a 20-gauge shotgun.
Kurt Cobain is best known as the lead singer of the grunge rock band Nirvana, and is said to have helped popularize the genre of music along with bands including Pearl Jam, Soundgarden and Alice in Chains.
Hours after the death of the 27-year-old singer's news broke, thousands of Cobain's fans traveled to Seattle to converge at the Space Needle for a public memorial.
Despite Cobain's death being ruled as a suicide, throughout two decades some fans have devised several conspiracy stories that have lead numerous fans to believe that Kurt Cobain's death was not a suicide, but a murder.
One popular conspiracy story claims that it is believed that Kurt was in fact killed by his wife Courtney Love during one of their popular, and habitual violent arguments throughout their relationship.
"Sometimes people believe what they read_some of the disinformation from some of the books, that this was a conspiracy. That's completely inaccurate," said Detective Mike Ciesynski, who found the four rolls of undeveloped crime scene photos. "It's a suicide. This is a closed case."
Will it be possible now that after 20 year that dedicated Kurt Cobain fans will finally let the deceased singer's memory rest in peace, or will their still be those who believe that Cobain's death was murder?
Kurt Cobain is survived by his wife Courtney Love and daughter Frances Bean Cobain.