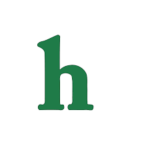 Kurt Cobain's suicide note slams his wife, Courtney Love, as well as mocks their wedding vows.
Kurt Cobain suicide note slams vows to wife Courtney Love
The newly released death scene note reveals that the Nirvana front man was more than distraught over his marriage to the Hole singer.
Kurt Cobain's "other" suicide note, which was found in the wallet of the musical icon, mocks the vows he and Courtney Love took, stating:
"Do you Kurt Cobain take Courtney Michelle Love to be your lawfully shredded wife," and revealing that she's a b—ch with zits, and was taking all his money.
Fans upset by Cobain's death 20 years later
Of course, Cobain's life was fueled by rock and rock and drugs. The musician was deeply troubled and addicted to heroin before he committed suicide in 1994, and became one of the biggest losses and saddest tragedies the music world has ever seen.
Fans today can't help but wonder what Kurt Cobain could have contributed to music if he were still alive today. Sadly, we will never know.
What do you think about Kurt Cobain's suicide  note mocking his wedding vows to Courtney Love? Tweet us @OMGNewsDaily or leave a comment below.