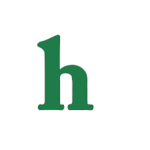 Kristen Stewart's rumored boyfriend, Nicholas Hoult, was caught trying to sneak into the premiere of her movie, "Camp X-Ray" without being seen this week.
Kristen Stewart's rumored new boyfriend Nicholas Hoult sneaks into her movie premiere
Kristen Stewart and Nicholas Hoult have reportedly been dating for a while now, and grew very close while on the set of their film "Equals."
However, fans know that Kristen Stewart is a very private person, and doesn't like to talk about anyone she's dating, let alone have her photograph taken, or show any sort of PDA with that person. (Just ask Robert Pattinson!)
This makes us think that Kristen Stewart is dating Nicholas Hoult, who is Jennifer Lawrence's ex-boyfriend, because if she wasn't then why would he try to hide the fact that he was at the "Camp X-Ray" premiere?
Sources reveal that Kristen and Nicholas have been spending a ton of time together, and have gotten so close that they are like "best friends," but will eventually be something much more.
Kristen and Nicholas growing closer every day
Nicholas Hoult is the first person that Kristen Stewart has been romantically linked to since her split with Robert Pattinson in 2013.
Meanwhile, Nicholas' ex-girlfriend, Jennifer Lawrence is currently dating Coldplay singer Chris Martin, and Robert Pattinson has moved on to a romantic relationship with British singer FKA Twigs. Rob and FKA have been seen all over California together, and were even photographed holding hands in Venice Beach.
Perhaps, Kristen Stewart and Nicholas Hoult bonded over the heartbreak they felt over losing losing their longtime loves, Robert Pattinson and Jennifer Lawrence?
What do you think about Kristen Stewart possibly dating Nicholas Hoult? Do you think they make a cute couple? Tweet us @OMGNewsDaily or leave a comment below.