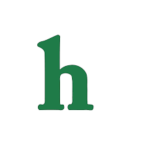 Kristen Stewart's longtime friends are reportedly "dropping like flies" due to the fact that the "Twilight" star has changed into a totally different person since becoming famous.
Kristen Stewart's friends dropping like flies
Radar Online reports that Kristen Stewart's longtime friends are become fewer and fewer as the actress has been acting nothing like her former self, and her childhood pals are sick of it.
"Kristen doesn't even resemble the person that we knew from before she was with [Robert Pattinson]," a childhood friend of KStew's says.
"She used to be a very low-key, cool girl, but her inflated ego has convinced her that even her childhood friends only want to hang out with her because of 'who she is,'" the source added. "It's really sad, and her friends are literally dropping like flies."
Kristen Stewart's ego getting in the way?
Meanwhile, Kristen Stewart has announced that she'll be taking some time away from acting after filming an array of films in the past year.
Does Kristen Stewart need some time to decompress and think about everything that's happened in her life from splitting with Robert Pattinson due to cheating on him with her married "Snow White" director, Rupert Sanders, to allegedly dating Jennifer Lawrence's ex-boyfriend, Nicholas Hoult?
It's been a pretty wild ride for Kristen Stewart sinc e her "Twilight" days, and perhaps she'll use her time off to reconnect with her old friends and find herself going back to the roots she had before she was a household name, and a staple in every tabloid. It seems like at least some of her former friends would like to have her back.
What do you think about Kristen Stewart's friends dropping like flies because of her huge ego? Tweet us @OMGNewsDaily or leave a comment below.