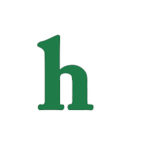 Kristen Stewart is reportedly furious at ex-boyfriend Robert Pattinson for dating her friends.
Kristen Stewart furious at Robert Pattinson for dating her friends
The "Twilight" star has finally had enough of Rob's love life, and has told him to stop dating her friends such as Katy Perry and Imogen Kerr.
In addition to allegedly dating some of Kristen Stewart's friends, Robert Pattinson's also been hanging out with people in KStew's circle such as Dakota Fanning and Riley Keough.
Kristen's angry voicemail
"She flipped out on his voicemail," a source told OK! Magazine. "There are thousands of girls in L.A. Why does Rob need to hook up with her friends? He's got to stop using her circle as a dating pool."
It seems the break up drama between Kristen Stewart and Robert Pattinson isn't over, and although they've been apart since last year, it's apparent that they're still some feelings, at least on Kristen's part.
What do you think about Kristen Stewart allegedly telling Robert Pattinson to stop dating her friends? Tweet us @OMGNewsDaily or leave a comment below.