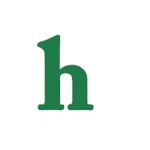 Kristen Stewart's brunette hair is back. The "Twilight" star has lost her weird orange hair color and opted to go back to a color that is more like her natural look.
Kristen Stewart brunette again
According to E!, Kristen is still rocking her shorter style, but has toned down the color of her hair quite a bit.
Kristen Stewart is brunette again after dying her hair orange back in April for her role in "American Ultra."
Kristen Stewart loses orange locks
Kristen has always been a bit of a casual fashionista, inspiring casual and cool looks in many of her fans, not to mention showing off her trademark style by wearing Converse sneakers everywhere, including the red carpet.
Kristen Stewart's brunette pixie cut is now making headlines, and is sure to persuade many of her fans to consider chopping their locks as well.
What do you think about Kristen Stewart's new brunette hairstyle? Tweet us @OMGNewsDaily or leave a comment below.