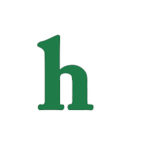 Kristen Stewart is reportedly being considered for the role of Belle in the live action version of "Beauty and The Beast."
Kristen Stewart to be cast as Belle in 'Beauty and The Beast?'
The former "Twilight" star is said to be on the list of actresses who could be cast as the Disney princess in the upcoming movie, Celeb Dirty Laundry reports.
However, it seems very unlikely that Kristen Stewart would want to take the role as Belle. KStew has already been the face of a huge movie, and may not want to take on such a big role at this time.
Would Kristen Stewart want the role?
However, Stewart does resemble Belle, but the role may be a little too sweet for the actress, who likes to take challenging roles, that can sometimes be a bit on the dark side, which is an opinion that The Stir shares as well.
Meanwhile, we think other actresses such as Selena Gomez, Nina Dobrev, or Emma Watson would also make a great choice for Belle in "Beauty and the Beast."
What do you think about the rumors Kristen Stewart may be cast as Belle in "Beauty in the Beast?" Tweet us @OMGNewsDaily or leave a comment below.