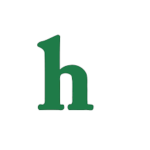 Kris Jenner is using her divorce from Bruce Jenner to expand her brand. The "Keeping Up With The Kardashians" star is reportedly pitching a reality dating show to help her find love again, Radar Online reports.
Kris Jenner pitching her own reality dating show?
"She's already pitching the matchmaking idea. She hopes to steal the limelight from her famous daughters with the launch of her own reality show," a source revealed.
However, Kris Jenner's rumored new man, Corey Gamble, who is one of Justin Bieber's managers. So, why do a dating show? For publicity of course!
"Kris has always been able to separate her personal feelings from business, if it presented the possibility to promote the family and make money. Her divorce is a perfect opportunity to do both," the source added.
Kris Jenner looking for a quick buck?
While Kris Jenner is thought by many fans to be an opportunist who won't pass up a chance to make a quick dollar, others think that she's just trying move on with her love life the only way she knows how…on reality TV.
Perhaps, Kris Jenner's daughter, Khloe Kardashian, could join her on her reality dating show and they could both find love after deciding to divorce their husbands, Bruce Jenner and Lamar Odom.
What do you think about Kris Jenner pitching a reality TV dating show? Tweet us @OMGNewsDaily or leave a comment below.