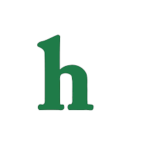 Kris Jenner is reportedly very worried about her son Rob Kardashian. The "Keeping Up With The Kardashians" momager is allegedly working to stage an intervention for Rob, which he seemingly needs.
Kris Jenner planning Rob Kardashian intervention?
"Rob needs professional help but is unwilling to get it. He doesn't believe in therapy or rehab, even though his family and friends have urged him to get support for his weight struggles. He has been isolating and when he got to Kim's rehearsal dinner in Paris, he had a panic attack and was freaking out," a source revealed to Hollywood Life.
Rob Kardashian's depression and weight gain issues have been plaguing him for years, and they only seem to be getting worse. If Rob doesn't get help soon he could turn to drugs, alcohol, and gain even more weight.
Rob has the Kardashian's worried
Rob's issues have gotten so bad that he even left sister Kim Kardashian's wedding last weekend. "Kris and Khloe [Kardashian] tried to convince him to stay but once he made up his mind to leave, no one could convince him otherwise. He got mad at his family for not taking his panic attacks seriously," the insider explains. "No one really made an issue of his weight gain. In fact, he was the one who kept saying, 'I am a loser,' 'I am embarrassing the family'… he was making it all about him, when in reality no one cared, they were just happy that he made it to Paris."
What do you think about Kris Jenner wanting to stage an intervention for Rob Kardashian? Tweet us @OMGNewsDaily or leave a comment below.