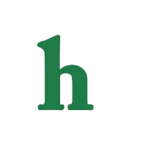 Kris Jenner forever seems to be attempting to hold on to her youth, constantly trying to keep up with all of her young daughters one way or another. Her latest debacle comes in the form of a Christmas themed photo shoot bearing a candy cane and cleavage.
Just when "Keeping Up With the Kardashians" and  Kris Jenner's family followers believe Kris Jenner can no longer shock them she proves them wrong. In her new photo shoot following Kendall's Santa spanking for Love magazine's 2014 Advent video calendar Kris video she happily tiles "Happy KRISmas" has some very outraged about her exchanging the Christ for Kris inn the title.
In the video Kris Jenner is seen dancing round with a huge candy cane. Shot in black and white Jenner is shaking and shimming with a seductive smile to the Scissor Sister's "Let's Have a KiKi."
Granted the 59-year-old reality star mananager does look great for her age nd did opt to wear a bit more clothing than daughter Kendall did, some fans are still outraged that this nearly 60-year-old mother and grandmother seems to have an issue with conducting herself as a woman of her age should, and especially with the Christmas name change being the topper.
Kris does not seem to have a problem with anything she does and took to Instagram to share her video with her followers, after all in Kardashian land cash rules and a buck is a buck right?
We just have to wonder what Kris' grandchildren, North West, Mason, Penelope and Scott and Kourtney's third child, a son who was born on Mason's fifth birthday will have to say one day when they start school about their wild and naughty grandma Kris?
Sadly these children will not only most likely be ridiculed by their peers about their grandma Kris Jenner, but by each and every one of their family members who have from one time or the next done something in public to shoot up the Kardashian/Jenner shock factor.
What do you think about the Kardashian/Jenner family and their most recent nude to nearly nudes and naughty photos do you feel bad for these children, or will they grow up acting to behave in the same way.
Happy KRISmas… Really Kris Jenner?