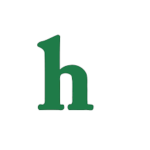 Bruce Jenner escorts Kris to hospital
Kris Jenner, 58, was recently spotted going into an emergency room hospital with her husband Bruce Jenner this week igniting the Kardashian/Jenner rumor mill.
Fans began with plenty of speculation on the social networks as to why Kris was being admitted to the hospital.
Reports now reveal that Kris Jenner was admitted to the hospital as a precautionary measure so doctors could run some routine tests on after Kris complained about experiencing some internal pains.
Sources close to Kris Jenner revealed that Kris was experiencing some pain and headed to a hospital located near her home in Thousand Oaks, Calif., with estranged husband Bruce Jenner by her side.
Kris Jenner ailing from mystery internal pains
Kris underwent the usual routine doctors of scans and X-rays.
Kris must still fin the company of her estranged husband Bruce Jenner comforting, because he was spotted accompanying her to the hospital and stayed by her side during her stay.
Kris has remained unusually mum on the exact reason of her hospital visit, but has been released and tweeted Thursday a photo of some
Easter goodies she had put together for her grandkids.
indicating she may no longer be hospitalized.
Sounds as if Kris' medical scare was minor, but fans are sure it will be dramatized on an upcoming episode of the family's reality series "Keeping Up With the Kardashians."